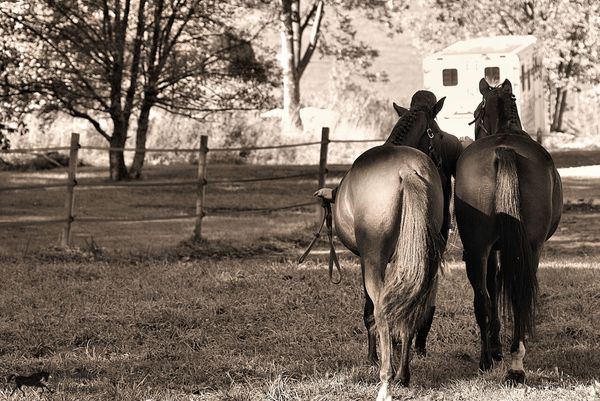 Eagles Nest Farm began as the realization of owner Jessica Eagles dream to produce top quality foals.  Owned and operated by Jessica and her husband Allan, the farm sits on 26 acres in Binghamton, NY.   From 2006 until 2013 Eagles Nest Farm bred 6 KWPN foals and presented 3 mares for KWPN studbook.  Eagles Nest Farm bred the 2009 #5 Dressage bred foal in North America, presented 3 mares for studbook with 2 becoming star and 1 becoming the 2010 #2 Dressage Mare in North America, and the last mare receiving her Sport Predicate at only 6! Eagles Nest Farm owes its success in breeding to our fabulous
mares!
!  In early 2015 the farm will begin transitioning away from breeding and focus on offering top quality dressage prospects. Both mares have sold to Andrea Hayden of
Prosperity Farms.
  They will return to the farm when they are ready to retire, but for now they will fill the world with their fabulous kids!